As much as electricity will keep human life running, there are certain dangers that come along with it. When it comes to creating a safe environment in a home, office, industrial area, etc. It is essential that you assure electrical safety. You can never be sure of when there will be electrical issues that could cause fires, electrical shocks etc. Therefore, it is important that you keep an eye on the electrical safety of the building that you are residing or working in. Most of the time, before any danger, there will be certain signs that warn you of danger. As soon you see any of these signs, it is important that you seek professional help right away. Here are some of the most important signs:
Sight of Sparks, Flames or Smoke from an Electrical Outlet
One of the major signs that warn you of an emergency are sparks, flames and smoke that arise from an electrical outlet. The first thing that you should do when you spot any of these signs is to call for a 24 hour electrician Sydney who will be at your service at any time of the day. Persistence of the issue without giving urgent fixations could lead to fires.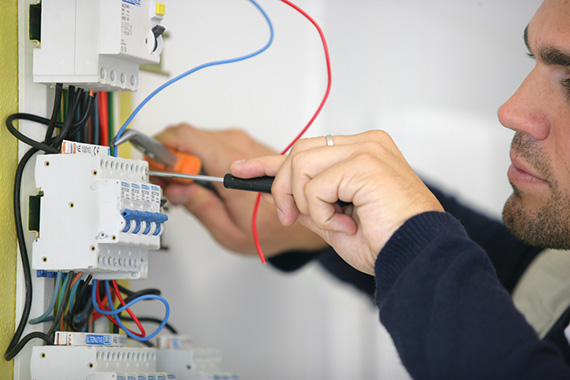 The Sight of Exposed Cords or Wires
As we all know, electrical systems are all cords and wires. If there is a wire that is exposed from the system, you have to get the help of a professional 24 hour electrician right away because if not, if the wires that are exposed are live and is not insulated, it would cause arc flash hazards, ventricular fibrillation, neurological effects, burns and even be lethal upon contact with these wires. Read this article to find out more details.
In Case of a Questionable Power Outage
Power cuts can happen every now and then but if there is a power outage only on your property, it is a sign that something in the electrical system is wrong. Therefore, make sure that you call for professional help to fix it without trying to fix it yourself.
When Water is in Contact with Wires or Electrical Outlets
If there is an unfortunate flooding or a natural disaster, there is a chance of water flowing into the house. It is essential that you keep the water away from the wires and the electrical outlets because when water is in contact with the wires and the electrical outlets, it can be dangerous. After the water has drained out, it is best that you install Ground Fault Circuit Interrupters.